Reading Glasses TriFocal Lenses Progressive Readers
Share
Regular price
$29.99 USD
Sale price
$16.99 USD
Unit price
per
Sale
Sold out
No more changing glasses for different tasks!
These are the New Trifocal (No Lines) advanced lenses for multi tasks vision! Comfortable and fit most faces. Available in 3 colors for your choice - Black/Clear, Brown/Clear, and Black
How to Pick Your Power:
Choose the power you usually use for close reading, For Example, if your reading glasses are +2.00 Your center lense will be about +175 (computer distance) and the top will be about +1.00 for over the desk.
Frame:
Round Shape
Plastic Frame
Lenses:
Trifocal Lense
3 Powers in One Lense
No Visible Lines
Scratch-resistant coating

Size Description
A - Total Width - 5.3" (135mm)
B - Eye Height - 1.5" (39mm)
C - Eye Width - 2" (50mm)
D - Nose/Bridge - 10-24 mm)
E - Temple - 5.25" (135mm)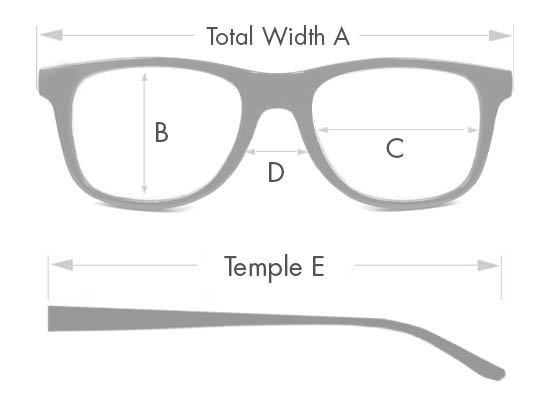 Condition: Brand new with Tags